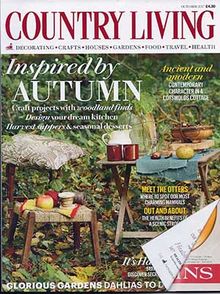 Watch out for the October edition of Country Living magazine. My sterling silver and Bakelite Seed Head brooch pins can be found on page 14 of the Emporium section of the magazine that highlights new ways to introduce elements of country style into your home. Great to see my work in this lovely publication. Fingers crossed Santa puts them on a few of his lists this year!
Click the links to find out more about my silver seed head brooch pins or my seeds and grasses collection or visit my main shop page to learn more about all of my products.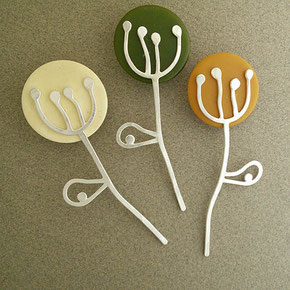 My seed head brooch pin is made from sterling silver and vintage Bakelite plastic. The design is based on wild cow parsley found in the hedgerows. The Bakelite is sourced from vintage tiddly winks from the 1930's and 40's, and comes in a range of colours. The brooch pins are inspired by cow parsley and hogweed found in the hedgerows and along the canal paths whilst out walking.